SALON MEMBERSHIPS – have you thought about introducing them? I introduced salon memberships into my salon Ego way back in 2012. At the time I dont know of any other salons offering Direct Debit Members Clubs, it was revolutionary to take the concept of memberships that were sweeping other trades and introducing it into the salon industry and it certainly helped me win Creative Heads Business Thinker 2013 which featured my Ego Elite Club and its staggering results when launching back on 2012.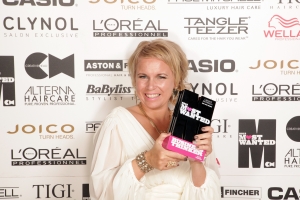 I had used memberships for my Salon Jedi students as far back as 2010 so had been sitting on the idea for a couple of years  before finally taking action and introducing my Ego Elite Membership a monthly Direct Debit membership or pay in advance for extra benefits.
It revolutionaised the salon experience for many of our clients and still does to this day….but what are the pros and cons?
After 3 years of offering memberships I can confirm there are pros AND cons. Some quick tips would be:
Get your price point right to make sure that even when those who are using the membership to the max you are still in profit
Make your terms are VERY clear and make sure you have terms
Offer a get out option , you need to be able to stop or change the membership if you wish and clients financial circumstances can change so I for one dont want to tie in a client for 12 months if they can no longer afford it as they will not enjoy their experience. I offer an option to cancel any time after a minimum of 3 months membership with a months writen notice.
It is only a matter of time before more and more salons jump on board with memberships. I am introducing my membership model to Salon Jedi students coming soon so if it something you are interested in watch this space 🙂