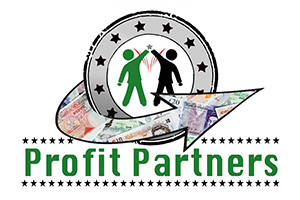 Profit Partner Testimonials
---
"Caroline Sanderson to me is a genuine person with excellent advice based on her experience and knowledge. She is inspirational as a businesswoman that has had the same problems as me and come out the other side smiling. Her ideas are amazing and best of all…..they work! The support network that Caroline has created is something I don't think I could be without now. After 5 months as a Profit Partner compared to the previous year results are phenomenal."
Retail Growth
November up 87%
December up 40%
January up 66%
February up 6% ( I was off salon floor with broken wrist)
March up 27%
Service Growth
December up 12%
January up 7%
February up 5%
March up 10%
All these figures are done with one stylist less than the year before.
End of Year Results for Emma 2015
Services income up 14%
Retail up 37%
Total extra In till up £27,179 ( with one senior stylist less!)
Total saved on wage expenses £16,000
Total Salon growth with savings up £43,179 = 25%
Client visits up 5%
New clients up 53%
Staff moral and team work and happy atmosphere up 100%
There has been a huge change in our private lives too, going from rented accommmodation with no savings to buying our first home , just having a 4 bed detached built now which will be ready for January…..exactly one year since we decided to follow Salon Jedi Profit Partners training to see if we could get our dream home……and we have done it! Lovely start to 2016 , thanks Caroline x"
Emma Simmons, Salon 54
---
"Caroline is full of enthusiasm for our industry and her knowledge of the sector is immense. Since becoming one of the Profit Salons we have been given terrific support and plenty of clever marketing strategies which have helped to build our client base. Our figures are up have won two award which has seen our team even more engaged and keen to drive the Salon to the next level.I would say to anyone thinking of becoming a Partner, make changes, nothing will change. If you are looking to improve your business and start running it rather than it running you, go for it!"
Jane Wickens, Number 40 Salon
Krysia Eddery
Perfectly Posh Hair Design
Review Rating: ★★★★★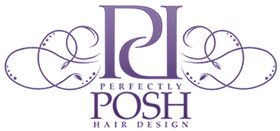 My salon has changed dramatically since joining SJ. My staff has changed, I have changed, and we have now expanded into a bigger salon after outgrowing my existing salon within 8 months of joining Salon Jedi
Clients as-well as suppliers have all seen a massive difference in me and what i do. I'm more confident… I know what i want and i go for it…. I'm not afraid anymore.
Leah Davidson
Hairborne
Review Rating: ★★★★★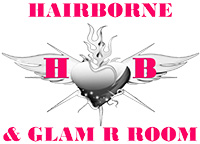 I am a hairdresser or I thought I was until I came upon Salon Jedi
Salon Jedi changed my whole way of thinking I wasn't just a hairdresser or even a salon owner I had to take a step back and look at the bigger picture and think MARKETING!
And from that point boy did my business explode!
Clare Ashford
Ash hair & beauty, Leeds
Review Rating: ★★★★★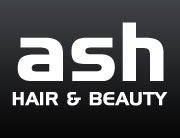 I have made an EXTRA £10,963.50 since joining salon Jedi 14 weeks ago. Not bad eh to say I'm on my own plus one new stylist I had to take on since starting Salon Jedi? I'm really pleased and I also just bought myself a new car and paid cash for it which is fantastic.
James Whitaker
James Whitaker Hair, Enfield London
Review Rating: ★★★★★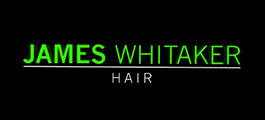 I entered Salon Jedi as a salon owner banging his head against the wall! I was working all the hours I could with only 2 part timers to help me and one of these was leaving on maternity at the start of the summer, our busiest time!
I was using Facebook but only to my limited knowledge of it. I knew I wanted to grow the salon but didn't know how.
Dionne Condor-Farrell
Silk Trends, London
Review Rating: ★★★★★

The salon has changed since starting the course – Everyone is more aware that marketing is important. Got rid of weak, lazy staff who are not committed to our salon and even without them results show
Sales up 12% in 12 weeks,
Client numbers up by 10%.
Philippa Summer
PS Hairdressing
Review Rating: ★★★★★

The salon had a really good April(first month in Salon Jedi) and takings were up a lot & I got the return on my investment within the first month! Mytakings are up by £1000-£1500 every 4 weeks since I started in Salon Jedi 4 motnhs ago and still growing!
Sean Hayes
Access to Beauty, Coogee, Australia
Review Rating: ★★★★★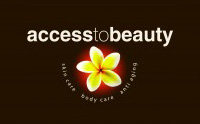 I originally signed up for the Salon Jedi Facebook course as I could see the massive potential in facebook for marketing our salon.
The results were good but I could see that it was something that would take work + time however the increase in bookings plus being able to fill gaps during the day
At no cost were great.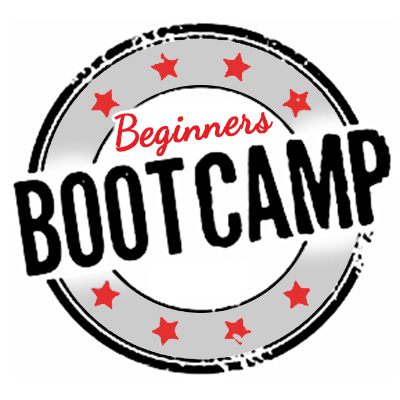 Bootcamp Testimonials
---
Hi Caroline,
Hope you are well?
Just a short email to say how much we (my self and my new salon manager) enjoyed the bootcamp it was so good, she really was blown away with the content.
I am just going through a similar situation as yourself when your manager walked out on you and decided to take the clients with her.
the reason for my email is to ask could my new salon manager arrange a one to one with you as she finds yourself so inspirational and sincere and would love to speak with you her name is Keighly and is 26 years old she is already implementing some of the things you talked about on bootcamp but would like to talk to you personally.
Regards, Peter Logan
---
Hi Caroline,
I just wanted to say thank you…without your encouraagments these past few years I wouldn't be as confident in my ability to do wht I do…u havev pushed me and listened to me when I have had bad days and thanks to your continued support have got where we are .
Krysia Wilson, Perfectly posh hair design
English salon of year finalist 2012 & 13
English colour technician of year WINNER 2013 and finalist 2012
English womens stylist of year 2012 finalist
English junior of year finalist 2012
---
Hi Caroline,
I really enjoyed yesterday and can't wait to get cracking…x
Amanda
---
Hi Caroline,
A brilliant course, loved every bit of it, would start implementing straight away. MANY THANKS.
Christian
---
Dear Caroline,
thank you for your recent e-mail telling me about the course being up and running.
Well, I absolutely love it – it is everything I wanted at this moment and I think it's excellent value for money.
I have just finished video 1 and I have a pile of notes, I've got all my figures for 2015 and calculated what 10% on
client numbers, average frequency and average bill would be and I'm amazed!
Super stuff – thank you
Best wishes
Marcus