1 We are the creators of our own destiny. Years ago when my salon business was failing badly I reaslied no one was coming to my rescue…I had got myself into the mess and only I could get myself out of it. I am a firm believer of taking responsibility for our own actions and stop making excuses! Take positive action towards where you want to be one step at a time
2 One of the best pieces of advice that was given to me from my first mentor was to prepare myself to lose people around me as I become more and more successful. It's a lesson that has proved invaluable and that I give to my Salon Jedi students too. As you become more driven and successful there are some people around you that are reminded that they are not doing anything with their lives and are going nowhere and they panic and try to pull you back to the level THEY are at .
They might tell you things like you have 'changed' or they may try to put you off everything you are trying to do by giving constant negative comments. DON'T LISTEN! They are not bad people it's their fear of being left behind stuck where they are that drives their negative actions. You need to let them go if they are not with you don't let anyone hold you back in life and don't take other people's actions personally.
3 I have realised the importance of loving what you do. The more you love what you do the more successful you will be in that field. Do you ever see someone highly successful at something who doesn't do their work with love? Give love to what you do and you reap the rewards
If I hadn't been a hairdresser, I would have been…an artist. In fact it's part of my bigger plan in life to return to do my masters in Fine art. I have a BA hons in Sculpture that I will one day pursue…Most wanted awards maybe the goals for today but look out Turner Prize there's a hairdresser coming for you J
My lightbulb moment was discovering 'everything is marketing and marketing is everything.'
My greatest mentor/inspiration…not in the hair industry is Marketing legend Dan Kennedy. I had the honour of training with him in person, he is a true marketing genius.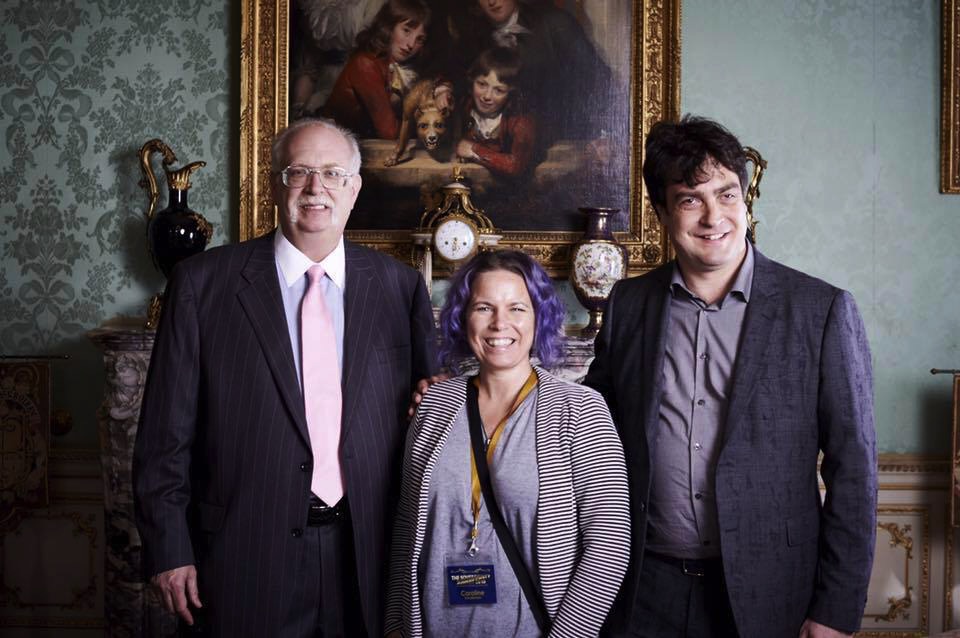 Above me with my mentors and marketing legends Dan Kennedy left and Chris Cardell right
My greatest inspiration in the Hair industry are my Salon Jedi Students and my Ego Team . They inspire me to be more and do more so I can share what I learn with them.
And finally the greatest hair icon for me is the one and only Angelo Seminara. A true inspiration and Artist.
These were my 3 Key Life Lessons for Salon Success, thanks for taking the time to read my Blog.