Introducing Brand New

---
How to Turn your Team into Motivated Successful Salon Superstars with Growth of up to 1375%
---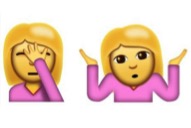 Are you a frustrated Salon Owner or Manager struggling to motivate your team? Are you running around in circles doing all the work as well as training the team but yet you still don't seem to get the results you want ?…Then read on to see how we can help train and motivate your team each and every day so you can focus on the things you love doing.
Or maybe you are a Stylist who would like to know how to get busier and make more money?
Either way we have the ultimate partnership proposal for you with our Brand New
Salon Superstars Partnership Programme. (Boss Free Zone)
We have created a unique on-going BOSS FREE training platform to train and motivate Stylists and Salon Teams like yours on the fundamentals of Salon Success which includes:

• Mind-set & Attitude. I have been teaching for Years on how to shift your mind-set and break through the limiting beliefs and fears we all have. These include Money Mind-Set & what's holding you back from earning the money you deserve. Positive mind-set in the work place to build the career you want reaching your goals, How to break through retail & price fears and so much more it's ridiculous. It's time to bring this training to the team to create a positive salon culture.
• Key Performance Indicators – How to grow your column 60% by increasing selected KPI's by just 10% which include Rebooking, Average bill and Utilisation to name a few. Your team will gain a greater understanding what's in it for them when they grow their KPIs and the impact that each has on the total growth of their columns.

• Salon Marketing– Learn the basics, as well as more advanced Salon Marketing tips and ideas, to attract more new clients, who visit more often and spend more at each visit. Cutting edge ways to fill white space to cash in on your salon column.

• Super Salon Service – How to give a 5 Star Customer Service at every visit and WOW your clients so they shout about you and refer you friends. How to get clients eating out of your hands throwing their money at you for retail and upgrades due to the relationship you build together. The importance of following your Salon's Core Values and teaches our Jedi Salon Values for those that don't have any in place.

• Management and Front of House Training and Support – It can be a lonely place being a Salon Manager especially to an unmotivated unresponsive team. Front of house can also be a stressful place to be dealing with client complaints and a team trying to manipulate the diary. Get support from Carla Zebrowski our Award Winning Managing Director on how best to manage the team and clients, as well as maximising salon income from Front of House.
• Super Assistants – Motivating the young talent in your team and showing them what can be achieved with hard work and commitment to your salon and brand.
• Lifestyle Coaching – We have our fully quailed life coach and health and fitness guru Lorraine O'Brien to educate your team on healthy lifestyle choices, nutritional advice and life lessons. A healthy team is a happy team .
Your team gets all this and more when you join our Salon Superstars partners programme
Who are we and why should you Trust us to Train Your Team ?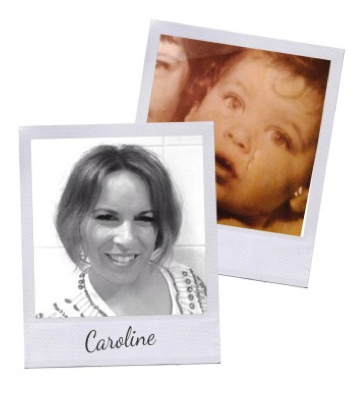 Caroline Sanderson – Salon Director of Ego Hair Design Inverness, Director at Salon Jedi & Co Founder of Tartan Minerals Makeup.
Awards Include :
BHA Scottish Hairdresser of the Year Winner
NHF Britain's Best Photographic Stylist Winner
Creative Heads Most Wanted Business Thinker Winner
Great British Creative Entrepreneur of the Year Finalist
SHABA Marketing Award of the Year Winner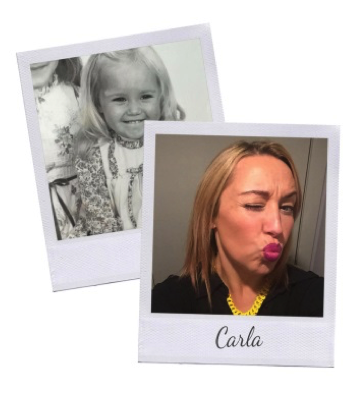 Carla Zebrowski – Managing Director at Ego Hair Design Invneress and Co Founder of Tartan Minerals. Carla is also a fully qualified Makeup Artist .
Based at Front of House Carla has won :
British Hairdressing Business Award for Best Front of House
BHBA Manager of the Year twice nominee
BHBA Director of the Year Nominee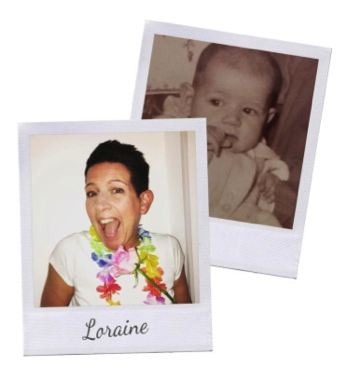 Lorraine O'Brien – Health and Happiness Guru at My Healthy Ego.
Lorraine is also a part of our Award Winning BHBA Font of House Team
And is a fully qualified
life coach
personal trainer
nutrition adviser
How will your Team be Trained?
Support Groups – There are 2 BOSS FREE Facebook Support Groups, one for the main salon team run by Caroline and one for Salon Managers and Font of House run by Carla. Our Health Guru Lorraine will be in both groups to offer support and advice. These are private member groups and are for STAFF ONLY not the salon owners. We want this to be a BOSS FREE ZONE so the team can freely and openly ask questions in an environment with like fellow peers across the industry.
Included will be :
Regular Motivational Posts and Videos on everything needed to become a Salon Super Star
Access to an Online Training Portal with training videos on how to grow your column, Super Salon Retail Sales, Front of House Training and more being added as we go.
Live Training Webinars on Mind-set and Marketing with recordings added to the training portal. (Salon Owners can access this training area.)
Guest Artists leaving tips on becoming a Salon Super Star
Recommended Reading of the best motivational books on the planet And more
Results with our own Team up to 1375% Growth
See for yourself a snap shot of Results from our own Salon Stylists:
Claire McIntyre has gone from part time nervous Graduate to Full time Senior Creative Designer winning BHA Scottish Hairdresser of the Year in 3.5 years. Service growth of 95%

Diana Morrison joined us from a Back Street OAP Salon and within a year joined our Art Team which was finalist for BHA Artistic Team of the Year. Retail Growth of 1375%


Louise Cameron Winner of INAA Scottish Junior Stylist of the Year, Louise has trained with us from Scratch as a shy young assistant, to a confident cutting specialist. 1152% growth in Services.
What's the Investment of 3 Personal Coaches for You or Your Team?
Training and developing your team (or yourself if you are an independent stylist) is the single most important investment you will ever make. Don't see it as a 'cost' but as an investment in you and your people, as you will reap the rewards in return.
We are different to traditional training; as we bring it to YOU online which means -No Travel , No Accommodation Costs and No Excuses about Attendance .
Your Limited Early Bird Rate
1 Whole Year of Training and Support for an individual stylist
Value £588
NOW ONLY £37 per month * (cost of a haircut)
1 Whole Year of Training and Support for a Salon Team
Value £1164
NOW ONLY £67 per month * (cost of a colour)

WARNING – Your Early Bird Rate Closes once we have 50 members
Please note this training comes with …
100% Satisfaction Guarantee
No long tie ins.
Drop out at any time
3 FREE Bonuses
YOUR 3 FREE BONUES
When you join us today we will gift you 3 FREE Bonuses as a welcome gift and a big Hi 5 for investing in your team . You get back what you give out in life so giving this to your team will reap the rewards
FREE BONUS 1

Your Early Bird Discount

FREE BONUS 2

Your 30 Day Satisfaction Guarantee. If in the unlikely event you are not satisfied with your Salon Super star training just ask us for a full 100% money back refund within 30 days and it's yours

FREE BONUS 3

£100 Voucher to use against any Salon Jedi training courses or Consulting
Access the training area is 24/7 so your team can watch the training videos and materials at their own leisure or you can carve out time slots where you staff can watch the training that is relevant to them. It's a great tool for New Stylist induction too
Testimonials
Here are what some of our Clients have said about our training
A massive thank you to Caroline Sanderson and Carla Zebroswski from Salon Jedi and Ego Hair Design for their wonderful work with all the team at Joseph Koniak salon, london. Highly recommended for anyone that wants to improve their business.
Thank you for your time Girls and thank you Carla for trying to open up my mind
I had the pleasure of being one of the lucky few to have the super stylist training all the way up in beautiful Inverness with Caroline on Monday and I thoroughly enjoyed it and feel so much more confident already and I believe with Caroline's wisdom and knowledge I am going to become the ultimate best I can be! I also met some lovely and kind girls on the course it was an absolute pleasure to meet them thank you so much Caroline it was fantastic
I started my journey with Caroline and Salon Jedi when it launched in 2010. She has been there every step of the way helping me to gain confidence in marketing, sales, networking, and getting our Salon Business in a position to win prestigious awards like Junior Stylist of the Year and Afro Hair Salon of the Year.

She has also helped me grow into a better, happier, and more successful person through her mind-set training and guidance. Every successful person needs a mentor, so check her out
Thank you Carla for the training I can already see the benefits
If you are ready to develop and motivate your team buy NOW to get instant access to the support groups and training area.
PS. Don't forget your Early Bird Discount is limited to 50 members and comes with your 3 FREE Bonses including our 100% 30 day money back Satisfaction Guarantee.
We know we can help motivate and develop your team through all the training we offer for only the price of a hair cut or colour a month. If we can't help our team double triple or even quadruple your investment then drop out any time as quite frankly we wouldn't deserve your money. We know from our own results the effects our training has.
DISCLAIMER– Sometimes there are team members that even Mother Teresa couldn't inspire and motivate. These 'Staff Room Terrorists' as the great Anthony Whitaker calls them are often beyond help. We don't have a magic wand for them but we can install greater confidence and develop and train those who want to grow .
Here's to your Salon Success
Caroline, Carla & Lorraine x