Twice Winner of Creative Head's Most Wanted Business Thinker reveals:
A New Innovative System that Enables you to Breakthrough all Salon Struggles and Tap into your Inner Power to Create the Salon you Truly Deserve.
Introducing the UK's most Innovative Salon Business Event
---

---
Venue: Citizen M, Glasgow – 6th and 7th January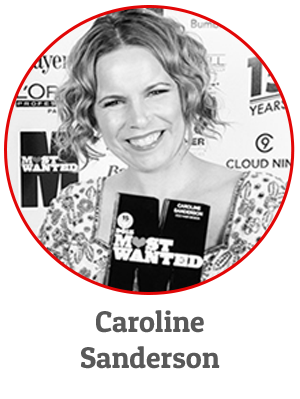 Business Thinker of the Year & Scottish Hairdresser of the Year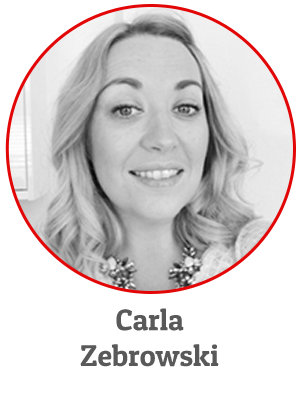 British Hairdressing Business Award Winner for Front of House
Caroline Sanderson is renowned for her Innovative Business Thinking in the Salon industry. Not only was she the first female to win the UK's most respected business award Most Wanted Business Thinker in 2013 and 2015, she has also been nominated for Great British Creative Entrepreneur of the year.
She is the most awarded Salon Business Coach in the UK with over 60 awards and nominations under her belt and the current holder of Entrepreneur of the Year Scotland and the Best Marketing Salon in the UK as judged by the British Hair and Beauty Awards.
Caroline has been mentored by the best Marketers in the world and been taught in person by Dan Kennedy and Chris Cardell. She is about to feature in a book by Best Selling Author and Mindset Master John Assaraf, from the film The Secret, as one of his greatest success stories.
She has improved the Salon Performance Levels of hundreds of salon owners and stylists around the world including coaching Award Winning Kate Preston Salons to DOUBLE their salon business resulting in opening salon no2 in 2018.
---
Caroline will be joined by  Multi Award Winning Co-Host Carla Zebrowski who has won BHBA Best Front of House and Manager of the Year Silver Winner 2018.
The good news is whilst Caroline and Carla now command a £3000 a day consulting fee, the promoters of Super Salon Summit have secured sponsorship from UK Partner Businesses for this event!
This means you now have a simple and easy pathway to secure your seat to Super Salon Summit and spend 2 days with Caroline and Carla. You will learn Caroline's innovative S.T.O.P Struggling Salon System  without having to splash the cash like attendees have done in previous years!
It's worth knowing attendees last year paid £347 to attend the sold out bespoke event (such is the demand for Caroline's Coaching). So, as you can imagine, as several seats to THIS Super Salon Summit are sponsored and a fraction of last year's price, we anticipate closing out every seat even faster this time around.
We recommend you reserve your place today to avoid missing out as we only have a limited number of sponsored tickets to give out. Plus the first 50 tickets comes with a FREE guest place.
---
Win Your FREE Seat
WORTH £347
---
Day 1
Super Salon Marketing Machine
The 5 Step System reveals
How to get 2000 New clients a year to your salon
How to get £1180 in one salon bill
How to get your Salon No1 in your town or city
How to Reunite with Lost Clients
How to build a relationship with your clients just like dating
How to create Facebook posts and ads that sell
And loads more
Super Salon Mindset Mastery
6 steps to Creating a winning mindset
Unblock limiting beliefs holding you back
Why the questions you ask yourself are creating your results
How to increase Your Money Blueprint for more profits
Presentation by Expert Guest Colin McAndrew
Day 2
Super Salon Management Solutions System
The 6 Step System to Salon Management Mastery
How to stop loosing thousands from Front of House event if you don't employ one
Salon Success Stories
Hear from salon owners who have had phenomenal unexpected results when they changed their mindsets
Super Salon Systems
How this system unlocks you from the salon floor
The systems to plug into your salons to free up your time
Customer Delight presented by Expert Guest Robert Soutar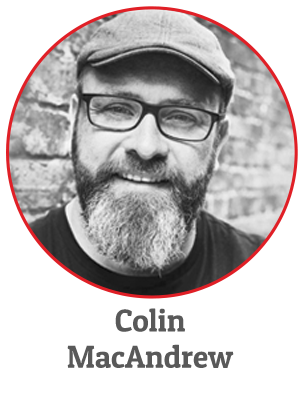 Managing Director at Medusa Hairdressing
Professional Mentor for Wella
Salon Entrepreneur
Winner of U.K. Salon Chain of the Year
Owner of Medusa Training Academy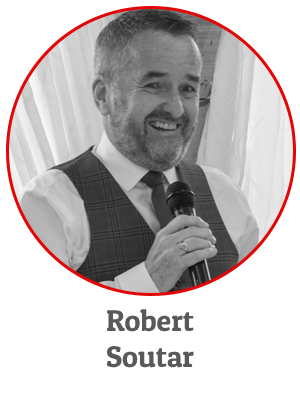 Over 35 years of Industry Experience with L'Oreal
Over 35 years of Industry Experience with L'Oreal
Owns his own Coaching and Mentoring Company
Managing Director of RSCPro
His programmes include modules on Understanding Salon Business, Finance, Retail, Marketing, Leadership and CRM
Book your Sponsored Tickets