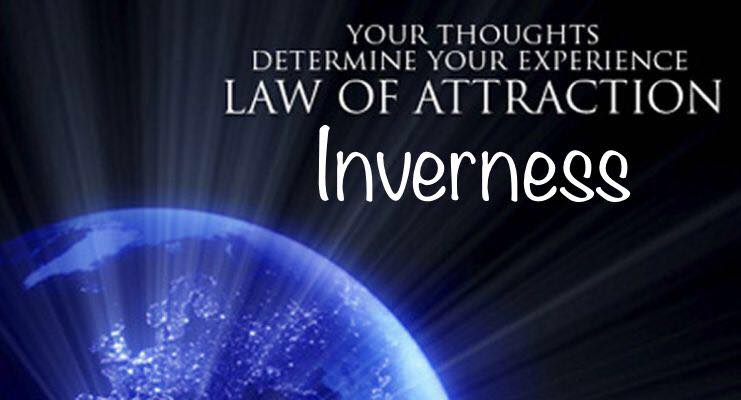 The Law of Attraction & Vibration Inverness
28th May at 19.30
Location Ego Hair Design, 28 Huntly Street, Iv3 5pr Inverness
Learn how to use the Law of Attraction and the Law of Money to attract more of what you want into your life. The Law of Attraction exploded into our consciousness with the film and book 'The Secret' by Rhonda Byrne.
Celebrities like Oprah, Will Smith & Jim Carey live their successful lives with the Laws principles.
Hear from myself, Caroline Sanderson Salon Director at Ego Hair Design Inverness, how I has used the Law of Attraction to turn my failing back street salon around to one of the top salons in the U.K. today.
I have gone from struggling salon owner on the brink to a multi award winning entrepreneur nominated for Great British Creative Entrepreneur of the year.
I have trained for years with my Mentor John Assaraf who featured as an expert in The Secret . He recently had me as a guest on his brainathon as one of his best case studies. His work is based in neuroscience how your thoughts attract your reality.
I will share with you how I personally used the Law of Attraction to attract
✔️Wealth ( net worth $1,000,000)
✔️Health (2 years of back pain gone)
✔️Cars (most recently a masarati in Harrods window)
✔️Opportunities ( spoken on stage to hundreds)
✔️Love (relationship after 7 years single )
✔️Home ( just moved into new family home keeping my old home as investment )
✔️Awards ( too many to list)
I have also spent 2 days studying the Law of Money at Downton Abbey with multi millionaire marketers Dan Kennedy and Chris Cardell.
This is the first time I have ever done a bespoke event like this locally , although I have been teaching what I know about the Law of Attraction to my team and many salons across the globe for many years.
This event is great for anyone interested in attracting
✔️More money
✔️More success
✔️More love
Into their lives and who have an interest in universal laws or are open minded to new ways of thinking.
It doesn't matter if you are a beginner or a master it would be great to welcome you and share my experiences with you,so you can develop your skills further, to create the life you want and deserve right here in Inverness.
Tickets which are VERY LIMITED. Buy now via Paypal to secure your space. Your paypal receipt is your ticket, so please keep and show on arrival
---
You can purchase the online Webinar version by clicking below HERE
---
Live event Tickets on sale now Only £25