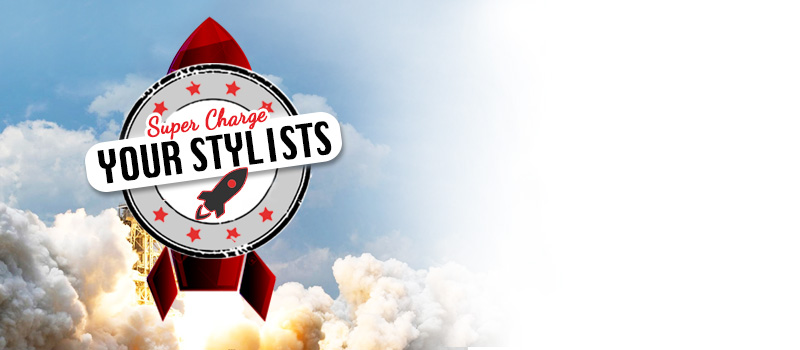 worth over £500
With FREE
Bonuses

Do you Dream of New stylists Flooding to Work at your Salon, Bringing their Client List in a Hope you will Grow your Salon?
The bad news is that is NOT going to happen!
I have been a salon owner for over 13 years and I gave up on waiting for that day to come! The good news is I have created an alternative way to Super Charge your Salon & Stylists no matter if they are existing or new starts with ZERO clients!
There are plenty of courses out there that teach ways to grow a stylists column, I have done some myself in the past, HOWEVER… there was one BIG MASSIVE FLAW in all the column building training. I found that there were ZERO systems that actually take you by the hand and show you HOW to create targets for your team or HOW you can take on a new stylist, with ZERO clients, and build them at Super Speed without it costing your salon one single penny!The Super Charge Salon System I have created is used in my own award winning salon Ego Hair Design to this day and is just one of many systems and strategies that has helped me Super Charge my own salon business resulting in gaining such huge accolades as:
✓ Most Wanted Business Thinker of the Year 2013-15 winner
✓ BHBA Director of the Year 2013-15 Finalist
✓ 1st ever Inaa Scottish Hair Salon of Year
✓ Shaba Marketing Award Winner 2014
✓ Salon Smart Speaker 2014
Using this System I have Grown my Team thus Grown my Salon:
✓ Over 372% in the past 5 years
✓ I have grown graduates to busy stylists
✓ Promoted young stylist up the ranks at lightning speed
✓ Packed out new stylist in advance from day one
Don't just take my word for it I have include a testimonial at the bottom of this page. But first here is an example of my newest stylists weekly takings who joined my in the quietest time of year:
FEBRUARY 2014
✓ Week 1 £822.45
✓ Week 2 £1256.83
✓ Week 3 £918.06
✓ Week 4 £1438.83
✓ Week 5 £1130.29
✓ Week 6 £1103.76
Not bad for the first 6 weeks! We have done ZERO newspaper adds nor have we mentioned his previous salon, nor is he replacing a lost stylist picking up their clientele.
We have built him using our marketing and goal setting system that we use for new stylists and have done so for the past 6 years resulting in Super Charging our existing and new stylists and salon by 372%.
I am releasing this system for the FIRST TIME to non-members as it has only been available in the past as part of my FULL training system which is £997 You are probably thinking by now, "ok Caroline what's the cost I want to know if I can afford it" and I will get to the price in a minute but first, my question to you is …..
Are you already packed out enough in your salon?
I guess if you have read this far you WANT ways to get busier and that is exactly what this system does…gets your stylists and salon busier resulting in more profits for YOU
Here's what's included in this instant access video training and tool kit:
Salon Goal Setting
✓ Laying Your Foundations for Sustained Business Growth (VIDEO)
✓ Laying Your Foundations for Sustained Business Growth (report)
✓ How to Use Salon Jedi's Annual Growth Charts to Set Targets for New Stylists (VIDEO)
✓ How to Set Staff Targets For New & Existing Stylists (VIDEO)
✓ How to Set Staff Targets For New & Existing Stylists (Report)
✓ How to Set a Quarterly Financial Incentive for the Salon & Staff (VIDEO)
✓ How to Set Your Existing Stylist Growth Sheet & Targets (VIDEO)
✓ How to Set Your New Stylist Growth Sheet & Targets (VIDEO)
✓ Brand New Client Growth Chart (template)
✓ Brand New Existing Stylist Growth Chart (template)
✓ New Stylist Annual Finance Sheet (template)
✓ New Stylist Induction Script (template)
✓ Salon Quarterly Growth Sheet (template)
Marketing
✓ Jedi Marketing System (VIDEO)
✓ Jedi marketing system (report)
✓ Marketing Mastermind (VIDEO)
✓ Direct Mail the Jedi Way (VIDEO)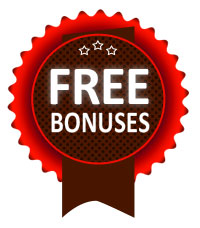 Plus FREE Bonuses
worth over £500
✓ Bonus Swipe File Tool Kits
includes examples of text content you can tweak to suit your salon just take what you need from them for newsletters, emails, facebook posts, posters, flyers,referral cards and loads more ideas that you can swipe and adapt as your own. Swipe headlines or deal ideas.
✓ Bonus Loyalty Card Templates.
Build your clients loyalty and encourage more new clients and more visits with these great tools to grow your stylists and salon. Modern design, done for you templates, Royal Rebooking rewards, Royal Referral Rewards, Royal Retail Rewards and Refer a Friend cards. We will add your logo and give you the ready to print template OR my designer has created a brilliant print offer at a knock down rate just for you.
✓ Re-unite with Lost Clients
(BONUS Video)
✓ Successful Salon Advertising
(BONUS Video)
✓ Yellow Pages Ads That Work
(BONUS video)
✓ The Power of Salon Marketing & Systems
(BONUS Video)
✓ 9 fast Salon Money Making Strategies
(BONUS report)
✓ Training Access to Salon Jedi Mind-set Academy Group
on Facebook. Learn how to master your mind-set and join the other students on the Jedi Journey already under way. A 12 month journey inside a networking group of like-minded salon owner's learning about using your mind-set for success.
✓ Guarantee
As with all Salon Jedi training there is a 30 day money back guarantee so there is no risk to you all the risk is mine. If you do the training and are not satisfied with the content and have tried the strategies and are not happy with the results call me and ask me for a refund. All I ask is you buy this course in genuine faith and give it a darn good go. It wouldn't be fair to abuse the guarantee right? This training knowledge and content has taken me YEARS to master and create but if it's not for you I will honour my 30 day money back guarantee as long as your claim is genuine

This training will empower you to:
Super Charge your Salon and Stylist at Lightening Speed
and teach you Marketing Strategies that won me
Shaba Marketing Award 2014

Or 2 monthly easy payments by automatic set up of direct debit

But that's not all…
100% Satisfaction Guarantee:
'If in the unlikely event you are not satisfied with the Salon
Boosting training given, if you have tried the templates and strategies and given them
an honest good try and they are not working for you just call me and ask for your
money back within 60 days and it's yours!'
This training course comes with my

For the price of one cut and colour per week to break even…my training will bring you in WAY more than this. Remember I grew my salon 392% using strategies like these and I have the awards and recognition in the industry to prove it' now YOU can follow this blueprint for success to super charge YOUR salon
Don't just take my word for it hear what Leah has said about this system:
It's daunting setting targets for staff and the salon. We had a rough idea of what we wanted to bring in from our stylists to the salon but Salon Jedi training showed me EXACTLY how to do it which has helped me. There are simple, easy to use, tracker sheets for me to use but more importantly for my staff. There are also staff tracker sheets for them to fill in every day so they know what their target is and what they have to do to bring in 3 or even 4 times their wage in a 3 month period. It makes them take charge of their own columns and lets them do their own thinking about how to hit their targets by increasing their clients average bill .
This course has taken the fear out of employing new staff with no client base as it's all broken down into bite size chunks with simple calculations which makes it so much more achievable to the stylists. I have been using these sheets for new stylists who ,within 3 months, have taken in 3 times their hourly rate and been utilised around 60%! Room for improvement I know but not bad for brand new stylists. Would highly recommend this course as it lets you see and track how profitable your stylists actually are and also gives the stylist the tools to push themselves to the limit. This is a must for any salon owner who wants a highly driven happy profitable team.
Leah Davison Hairborne
Oh and ps I don't work on the salon floor anymore!
Pps the design template loyalty cards alone would have cost you the price of this training to get a good designer to design these 4 cards. This course is a no brainer as it comes with over £500 in bonuses plus a unique satisfaction guarantee!

Or 2 monthly easy payments by automatic set up of direct debit
Click the buy now button of your choice and I look forward to working with you,
Here's to your Salon Success!



Caroline Sanderson