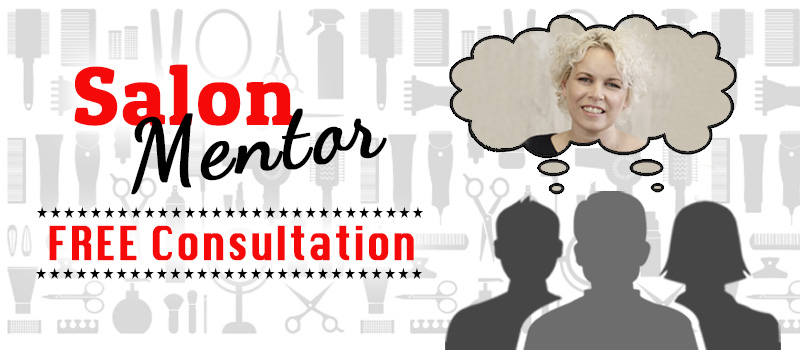 Do you Need Help and Advice to:
Grow your salon with proven growth strategies (have you tried but failed to get more cash in your till?)
Take complete control of your salon (do you ever feel your staff have control of your salon?)
Systemise your salon (does you salon lack in complete systems?)
Control your finances (do have any idea what your salon finance model should look like?)
Empower you to run your salon without fear (are you scared to make decisions?)
Market your salon more creatively (have you tried advertising that failed?)
Learn salon social media management and marketing (do you struggle to be seen online?)
Or any other problems you face as a salon owner?
Or maybe you are doing ok but just need a creative mind to bounce ideas off and take support from, or you may really need help and guidance to get you on the right path. Either a way the answer could be a Salon Mentor.
As the Director of Salon Jedi and owner of Multi Award Winning Salons Ego Hair Design and Hair Heroes in Inverness I have been training, consulting and mentoring salon owners all over the world in all areas of Salon Growth Strategies and salon marketing since 2010.
I have been recognised as an expert in my field winning
✓ Creative Heads Most Wanted Business Thinker Award 2013/15
✓ British Hairdressing Business Awards Director of the year 2013/15 Finalist
✓ SHABA Marketing Award 2014
In fact I have won over 45 Awards or nominations since 2011 not just in salon business but in the Creative Area too including:
✓ British Hairdressing Awards Scottish Hairdresser of the Year 2015
✓ Best British Photographic Stylist 2015
I have grown my own salon business Ego Hair Design by 372% so I feel ultimately qualified to share my strategies with you via Consulting and Mentoring so YOU can get results like this too. I am a real salon owner just like YOU. I have followed and created a blueprint for salon success which I have tested and tracked in my very own salons first so I know they work.
It is my absolute passion to give back to the industry and help other salon owners grow. I myself know the importance of mentoring having had a Multi-Millionaire mentors like
Andrew Reynolds
The Multi-Millionaire information marketer who introduced me to the power of marketing and implementing real money making strategies.
John Assaraf
Who featured in the famous film 'The Secret' who has taught me how to retrain my brain for salon success.
Dan Kennedy
The highest paid marketing consultant on the planet whose strategies have transformed my salon business. Dan is known as the Millionaire Maker.
Chris Cardell
The King of online and Social Media Marketing a former student of Dan Kennedy's who made it HUGE on his own.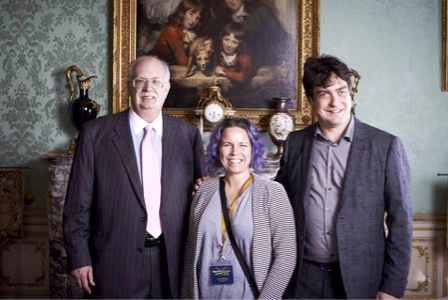 Me with Dan Kennedy Left and Chris Cardell right at the 2015 Sovereignty Summit
I also have had mentors in my local community, the most recent had a chain of businesses in a different industry sector which he built and sold. I myself have found mentorship an invaluable part of my own business growth to stay focused and open to learning and developing.
If you feel having a Mentor or Consultant would help you please get in touch for a FREE no obligation chat to see if we feel we can work well together.
Just click the button below to request your FREE Consultation
(no payment required at checkout)
You can also read testimonials from students I have already mentored over the past few years by clicking on the link below