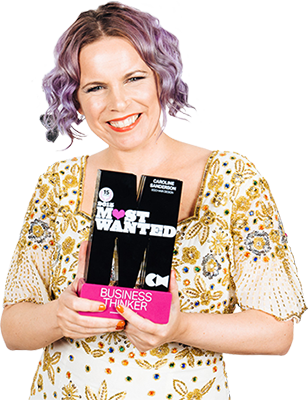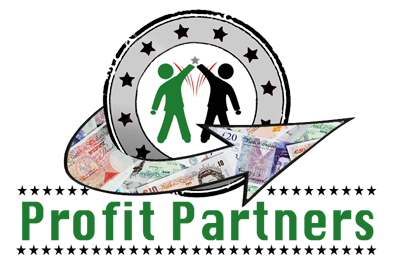 Introducing Brand New
How a Back Street Chair Rental Salon Owner
on the Verge of Bankruptcy Grew into a Million
Dollar Salon Entrepreneur NO1 in
her country…… now YOU can
create your own Success Story too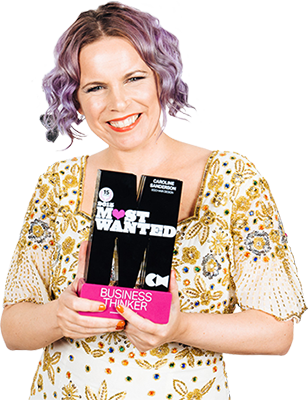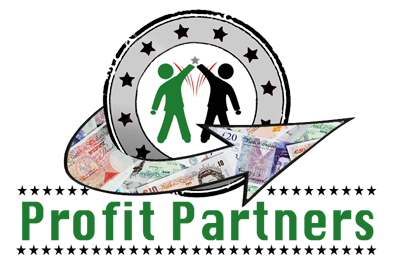 Introducing Brand New
How a Back Street Chair Rental Salon Owner
on the Verge of Bankruptcy Grew into a Million
Dollar Salon Entrepreneur NO1 in
her country…… now YOU can
create your own Success Story too
Let me introduce myself. I am Caroline Sanderson Director of Multi Award Winning Ego Hair Design and Hair Heroes Salons in Inverness. Here is summary of my story just incase you are not already familiar with it,
Back in 2009 I had found myself £11,000 in VAT debt (I had gone over the threshold without realising) …I had just managed to claw my way back from the verge of bankruptcy when I found myself at rock bottom again!
I was 8 months pregnant; about to go on maternity when my manager left work one day and never came back. No notice after 4 years of employment…off she went armed with the stolen client list to rent a chair across the road.
I was left with just a few chair renters and 2 young stylists who were recently qualified but had not experienced running full columns before.
I was devastated…I sat and cried in front of my young team …I didn't know where to turn next! Then it hit me,
I had a choice…
I could CHOOSE to throw in the towel and admit defeat…or I could CHOOSE to fight for the future of my family. I was about to become a single mum to 3 children….failure wasn't an option
I dusted myself off and took a step up. I stopped moaning and I TOOK ACTION. I started to implement systems and strategies into my salon and I became obsessed with 2 things that COMPLETELY TRANSFORMED my business and results… they are Mind-set and Marketing
MINDSET: I can't stress enough how important this is if you really want to grow and develop and create your own dream salon success story. I created my very own WE R FAB keys to mastering mind-set. Below is just a summary of these keys
W

hy –   know your WHY

E

xcuses – take accountability for where you are NO EXCUSES

R

oadmap – plan your journey in bite sized steps

F

ocus – what you focus on expands so focus on:
✓ what you want
✓ giving
✓ solutions
A

ction – Knowledge is nothing without implementation

B

elieve – You must believe in YOU
MARKETING: I realised there are only 3 keys to marketing to grow any salon business so I focused all my marketing around these
✓ Getting more new clients
✓ Getting more spend at each visit
✓ Getting more visits
I went on to study these 2 things obsessively for the past 5 years and as a result I transformed my salon business. Oh…and those 2 young stylists…they rose to the challenge under my guidance and my new found knowledge and I never lost a single penny when I left on maternity…in fact WE GREW without me and my manager and have continued to grow ever since!
Some 2015 Results:
I have several weeks Holiday Each Year to suit my kids school
I no longer work on the Salon Floor regularly , I do private clients only to suit me

1504 NEW clients – £210,560

annual value
Takings from 1 VIP night and voucher sale

£14,500

in 2015
Annual Online

Voucher Sales £13,776.51

Total Takings from Packages 2014

£100,938.05

Total Annual Value From

Facebook Marketing £130,539.05

Total Takings from

Salon Upgrades £29,886.09

Salon Colour

Up 12.5%

Request Rate

UP 12%

Salon Rebooking

Up 29%

Stylist Retail Growth as high as

550%

Highest Single Client Bill

£1140

Stylist highest banked in one day

£969.49

Stylist Rebooking as high as 70% =

280% increase

ELITE Memberships

£13,889.06

Highest Weeks Takings

£19,563.79

(2nd highest ever)
Marketing Returns as high as

36,541%

19 Award wins

or nominations in 2015
From

Salon Zero To Number One

in my country

Number one

Facebook Salon in my city

Website on Page One of Google

for every targeted search term
Ability to

pack out NEW stylists

at rapid speed
Retail Sales

UP 115%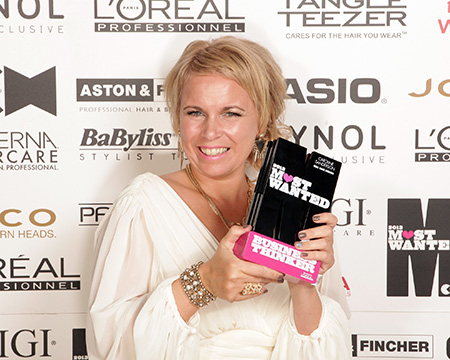 Above winning Business Thinker 2013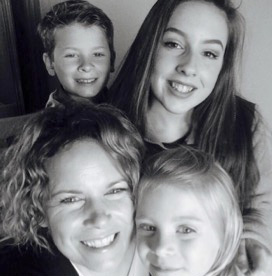 Me with my 3 Children
These are just some of my results… the best thing is being able to collect my children every day from school and spend more time with them and I never miss a school event. I am still a single mum; everything I have created in the past 6 years has been as a single mum to 3 children so if I can do it so can YOU.
In fact I am going to make it easier than ever for YOU to create your own success story
I have done all the back breaking work over the past 6years studying like crazy, sacrificing time with my children, my friends and my family in the first couple of years to get to where I am now. I do not want you to have to do the same or to make the Massive Mistakes along the way that nearly cost my salon! This is why I have been sharing my knowledge and training with salon owners since 2010 and it has been a pleasure watching them all grow.
Over the Years I have created
✓ Online training courses that are easy to follow and slot into your busy schedules
✓ Different levels of training for beginners to more advanced
✓ Award Winning Marketing Campaigns
✓ Live Training Webinars
✓ Pools of Templates and Marketing Materials
✓ FREE training groups as well as Elite training for salon growth and personal development
✓ Award Winning Confident Salon Owners
For the First Time EVER I have now decided to take this training to the ULTIMATE Salon Boosting Level sharing with you EVERYTHING…..my ENTIRE Business Model plugged in to YOUR salon…I am inviting YOU to become a Salon Jedi Salon and Profit Partner
As a Salon Jedi Profit Partner you receive my complete Salon Boosting Business Model……
The same business model that took my salon Ego Hair Design from a back street chair rental salon to a multi award winning 5 star brand* known and respected in the UK with a growth of 392% in 4 years.
This is so much better than a traditional franchise or an accreditation here's why:
✓ YOU keep YOUR name above the door (you worked hard to get there)
✓ YOU keep complete control (it's YOUR salon after all)
✓ NO ONE breathing down your neck telling you what to do (advice is there if YOU choose)
✓ NO Pressure to hit goals and targets (YOU are setting the goals and targets for YOU)
✓ NO huge Franchise fees, (you can expect to pay tens of thousands of pounds to buy a successful salon franchise … NOT as a Jedi Salon)
I have worked my butt off quite frankly over the years, making every mistake in the salon owner book …in fact I wrote volume after volume of the salon owner mistake manual…I worked hard at failing and I have worked hard at building success too. I had thought of turning the Ego brand into a franchise until I had a MASSIVE realisation…
I don't want to just help new salons starting out… I want to help salon owners like ME
I bet you work hard at building your salon too…even if you feel you are struggling right now I bet you worked hard along the way…so why should you have to give up what you have worked so hard for if you want to implement a successful salon business model into your salon? Why should YOU have to forfeit who you are by become a salon owner under a brand franchise?
YOU deserve your own success… Independent salon owners are unique…     YOU are unique!
That is why I have decided to share my Ultimate Salon Boosting Business Model and my knowledge rather than my brand name or an accreditation that forces you to work in a certain way.Myself and my Salon Jedi Team plug in the system to your salon, we give you the knowledge and the support and YOU run with it as much as YOU want. The great thing about this is you can adapt, tweak ad develop so you KEEP YOUR OWN Unique identity but everyone will know that if you are a Successful Salon Jedi Salon you :
✓ Work to a solid set of core value,
✓ You are passionate and driven enough to develop yourself and your team for your clients
✓ You are knowledgeable in your field
✓ You are in the Elite of salon owners who are prepared to do what it takes to succeed
✓ You care about your independence
✓ You believe in giving back
As a salon Jedi Salon here's a little taster of what you get:
Knowledge Access to Full elite training consisting of pre-recorded video training plus live training webinars along the way. Access to ALL Salon Jedi training Materials past present and future which includes, marketing and mind set training…everything I have learned in my years of studying testing and implementing. As I learn more along the way I share with you so you don't have to do the hard work part. I only share the bits that work well after I have tracked and tested and I am constantly developing. My salon never sits still. There are many successes in recent years I have not shared with anyone yet but will be on this journey.
I have been coached and mentored by some HUGELY successful names in business and marketing like Dan Kennedy, Chris Cardell and John Assaraf to name but a few .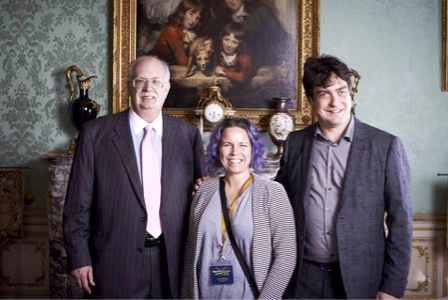 Me with Dan Kennedy Left and Chris Cardell right at the 2015 Sovereignty Summit
I learned the skills I needed to transform my salon in all areas and created systems and strategies so successful…. it grew my salon business by 298% in 24 months & 372% in 4 years and now I am ready to share this knowledge with YOU!
Operations Systems Manual Plug in operating systems to your salon so it runs smoothly like
✓ Reception systems,
✓ New Client Systems,
✓ New Staff Systems,
✓ Systems to price your services,
✓ Marketing systems,
✓ Systems to evaluate performance and appraisals,
✓ Systems to set salon and team goals,
✓ Wages systems and so much more.
Creating a salon manual can take years or cost £5000 to get someone to create one for you (I know this due to a quote I received). You get a full salon manual to operate with which you can add to as you wish.
Core Values and Brand Awareness The most successful businesses on the planet have a strong set of core values that everyone follows. It's a point of reference for all that helps a business stay consistently great. The salon Jedi Core Values which we use at Ego have been absolutely instrumental in building a successful salon business and is one of the most valuable things I can share with you through Salon Jedi which I have NEVER shared before.
These values alone, if delivered in equal measures, will create a successful partnership between the salon business, team and clients. These help you understand your brand more and I know that Jedi Salon Owners will embrace these core values as they will make complete sense to you. These core values are consistently commented on by judge's feedback from my award entries as being a strong set of core values. These will help you know who you are as an independent salon brand.
Done for you Marketing To make things even easier you get access to a catalogue of successful marketing campaigns that have worked like a bomb in my salon as well as exclusive clubs and memberships to offer your clients and how to launch them. You get a licence to use ALL these marketing campaigns plus you get design templates to promote the campaigns which are branded to your salon. You get a marketing calendar so you can not only cash in on Christmas but at other times of the year too. It is as easy as logging into your private members area and ordering the Designs you want from my proven marketing campaigns.
Tools and templates You get design templates to go with your campaigns to promote:
✓ in salon,
✓ on Facebook
✓ online newsletter
You get design templates for loyalty and referral clubs as well as flyers for ongoing marketing…you basically get every bit of marketing that I use at Ego that has worked for me but branded with your logo. PLUS you know that as a Jedi salon …when I create something that works brilliant in my own salon YOU get it too as we go along so your content moves with the times.
Designer/technical The designs you get included are generic but if you want access to my very own designer to create a more bespoke branding to you then you get a special Jedi discounted rate. Plus a discounted rate for printing. You will also have access to technical help via my technical guy Alpa who can help you with things like
✓ uploading and updating web content if needed,
✓ pop up forms,
✓ Facebook apps and more.
Alpa has worked for me since I started on my transformational journey and he is very reliable.
Start-up Marketing Pack option 1 As part of being a Salon Jedi salon online presence is critical. We can create a website or site redesign, we give you content to use on your site to increase your ranking on Google including SEO blogs, we also make sure your site has the key ingredients to a money making website, we will also offer design and upload (not hosting). We will set you up with an auto responder so you can start to send newsletters and we will upload your auto responder with automated communications to your subscribers to help build communications and get feedback and make sales through your newsletters. You will also get access so a pool of newsletter swipe file templates.
Start-up Training Pack option 2 If you are in the UK we (myself and my Managing Director at Ego Carla ) can come to you to get you started . (if you are abroad extra expenses will incur) We look over your salon and the way it running now. We look over your Financials and figures as well as staff KPI's so I can really get a grasp of where you are losing money in your business, why you are not making money in your business, the mistakes you are making as well as what is working well so we can LEVERAGE it more. We plug the holes that are losing you money and introduce new money making strategies from DAY ONE as we want you to make your initial investment back in the first month (most make get it back in their till within 7-10 days).
We bespoke the day to YOU and your needs as a salon owner from where you are now and to where you want to be. This is a very bespoke high level coaching day. I have personally consulted with so many salons be it from sole traders to a salon group, a hair salon, beauty salon or barber…either way I know how to uncover the things that are holding you back or keeping you stuck.
Support You will have access to Salon Jedi Mind-set Academy FOR FREE which is my 'Jedi Journey' training which teaches mind-set principles using the Law of Attraction for Super Salon Success. This is the same mind-set principles I have used to go from
 Back Street Chair Rental Salon Owner to BHA Scottish Hairdresser of the Year, Best British Photographic Stylist and Most Wanted Business Thinker of the Year in 2015.
You also get access to Profit Partners Academy where ONLY Salon Jedi Partner Salons have complete PRIVATE ACCESS . Inside will be a haven to share and learn with other Jedi Salons. Also you get awards support from me to help you become a Salon Jedi Award Winning Salon. I have not only gained over 45 award nominations/wins for myself over the past few years but have helped hordes of Jedi Salons successfully break into awards to build their positioning.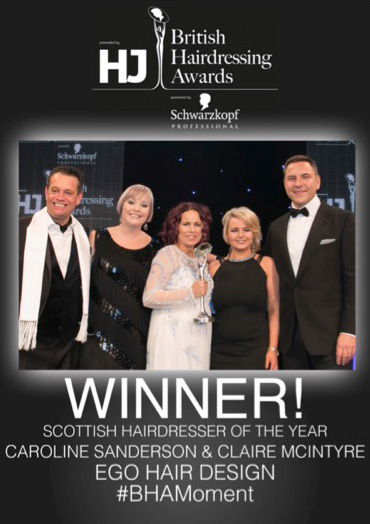 You get support from not only myself but my Managing Director Carla Zebrowski (2015 BHBA Director of the Year Finalist and 3 times Manager of the Year Finalist) . I also have a great relationship with GSG and you receive a discount if you decide to sign up with them.
Extras Once a Salon Jedi Profit Partner Salon you can earn money through Salon Jedi by becoming an Affiliate salon getting paid handsomely for any salons you refer to become a Profit Partner. You also receive a 20% Discount on all further training with Salon Jedi including Website Discount or Consulting Discounts.
I have limited places to join this amazing Salon Exploding Profits Partner Journey with me in 2016
Costs
I have put an extra £305,803 in my till in the past 4 years growing 392% using these systems and strategies; I have also invested 6 figures in creating this entire model for my own salon. You will be investing a FRACTION of what I invested but before we get to the price try this….
Work out what goes in your till now and times it by 392% growth ….Write the amount here………………………..what would that would mean to YOUR business in the coming years?
Now try a growth of 134% that my Partner Carrie from Aberdeen had…just multiply your current takings with the % figure
What do these figures look like to you? What are you prepared to invest to make these figures a reality for you?
I KNOW my training works, I have proved that time and time again with the salons I have taught along the way, (see success stories) not to mention my own growth, but I need YOU to want it to work for YOU and believe it can. Do the figures above for yourself based on your performance now. Do you feel it's time to make this a reality? Then read on for details of what you need to do.I am now looking for my next generation of Profit Partners for 2016. As this is Brand New Officail Launch it means
You could be the FIRST Salon Jedi Profit Partner in your area
Being the first is very special, it gives you leverage in your area as YOU will be using the strategies FIRST. I can NEVER restrict the training to only one salon in each area, everyone deserves the right to grow and develop right?
FURTHER EARNING OPPORTUNITY: being the FIRST is actually a very important part of the process as I mentioned earlier, I have developed an earning opportunity and for any salons you then refer to become a Jedi Salon YOU get paid J
So back to the cost you are wondering right?
My question to myself is what is the minimum cost am I prepared to give my entire business model away for that I have invested so much of my time and money on over many years and will be continuing to do so?
What would YOU give yours away for if you were me?
I know traditional salon franchises can typically cost £100,000. I believe £30,000 would easily be the value of the business model and systems alone! Salons don't think twice about investing £30,000 on a refit for the salon to 'look good' but generally wouldn't dream of investing figures like this on something as important as "the entire business model and marketing"!
That's why I have no intention of pricing this entire business boosting business model at the usual 6 figure franchise fees…nor the 5 figure value it is worth… nor will I be locking to tie salons into a 5 year franchise contract! In fact this couldn't be easier or more cost effect for you…NO LOAN NEEDED!
You can get all this for just less than the cost of a Cut & Colour each week spreading your easy payments monthly to work with your cash flow
The extra business you attract by becoming one of my Elite Partners will pay for this anyway with extra profits left over for you.
If I wasn't completely convinced that anyone using the Jedi model would grow their salon business and make a great return on their investment then I wouldn't bother wasting my time on this as this is NOT my main business…I have my salons to run…but I KNOW this model works and I want to share it with as many salons a I can so you have all the tools needed for success and the support . I know what it's like to struggle or to be stuck in limbo not knowing where to turn next so I want to help.
There is nothing quite like this out there, a full salon boosting business model from a proven source already using it their own salon for massive results!
Just incase you are still sceptical there are some reviews below from my Pilot Partners who have been piloting this for the past 12 months…our first results are STAGGERING
If you are interested in becoming one of the first ever Profit Partner Salons in the country then drop me an email info@salonjedimarketing.com
At this stage there really is no obligation, it's about you getting as much info as you can and me getting info from you to see if you fit the requirements of a Partner Salon. Nothing to lose by sending me an email and let's chat
Here's to your salon success,

Caroline
Ps. don't forget I am looking for a limited amount of Profit Partners to work with who will become my first fully fledge Jedi Salons and you get my FULL business model at an affordable rate.
Pps. if you are REALLY serious about wanting to grow you are going to have to be prepared to invest. It's the investment that gets the return. If you keep doing what you have always done you will keep getting the same results.
Email me now for a no obligation chat. info@salonjedimarketing.com