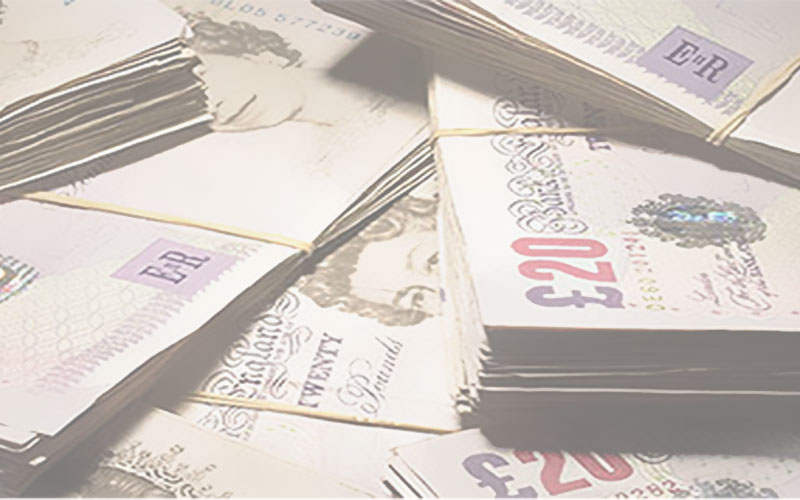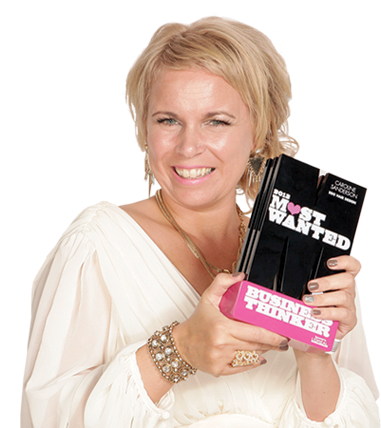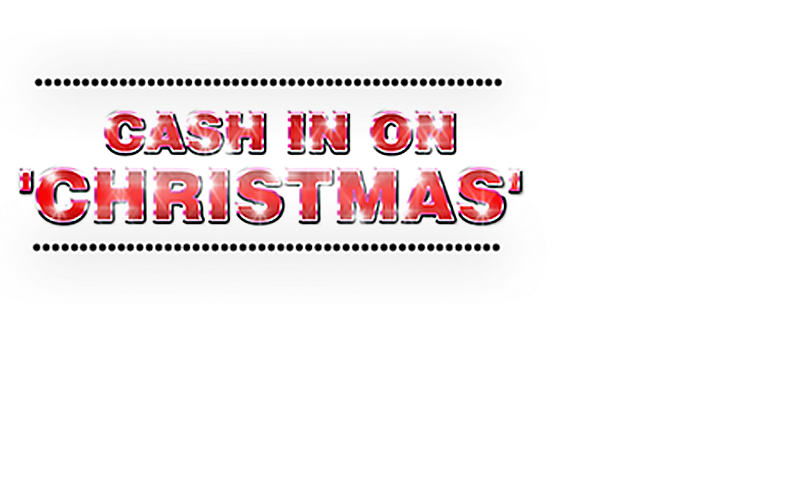 Introducing
From Creative Heads
Most Wanted Business Thinker
Caroline Sanderson
Shares her Salon Marketing Blueprint used
every festive season in her OWN Salon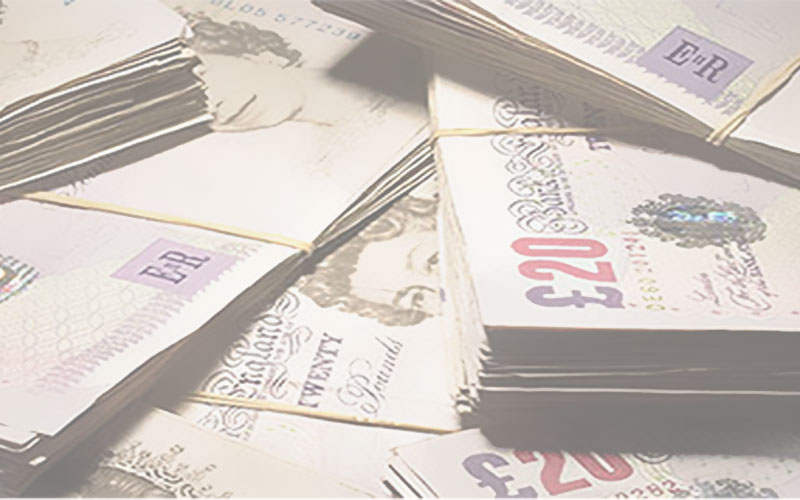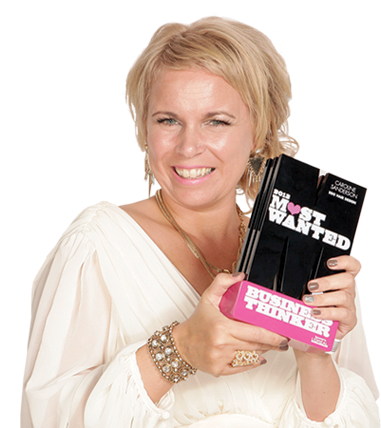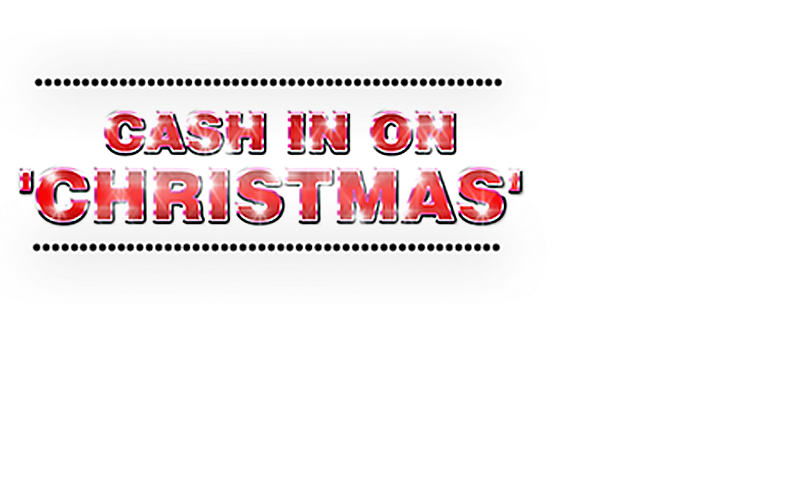 Introducing
From Creative Heads
Most Wanted Business Thinker
Caroline Sanderson
Shares her Salon Marketing Blueprint used
every festive season in her OWN Salon
The Salon Marketing Christmas that shows you how to make £20,000 in one day with one strategy
Some of Student Leah's Results
✓ "One strategy from the call got me an extra £2000 banked in a few hours, came in handy for VAT Bill!!"
✓ "Another strategy in January I banked £400 in first week back after new year!"
✓ "In December £1500 banked from 1 night (retail sales)"
"After having results like these from doing them the 1st time around
pushes you forward to make it bigger and better next time" Leah Davidson Hairbourn
Krysia banked £20,000 in one day in 2018 just using one strategy!
In 2013 using these strategies I banked outstanding figures like these in my own salon Ego Hair Design
✓ I have been using these strategies for years and each year they get better. I have had results like these in my small Highland Salon
✓ £18,000 extra takings in one day using just one strategy
✓ One stylist banked £1200 in one day and £3400 in a 4 day week ( not with expensive retail sales)
✓ Record weeks takings £22,000 with only a handful of stylists
✓ £1297 highest single client bill
"Now I am not saying you will get results like mine in your first year using these strategies, it may be more like Leah's, it depends on the size of your business and other factors but these are strategies you can use time and time again and each year your results GET BETTER!"
I am now releasing this training webinar for the FIRST TIME to those who are not elite members
✓ It will take you by the hand giving you the same marketing calendar and strategies I myself will use over the festive period.
✓ It will make sure you bank the most you can do over this period.
✓ It's strategies like these that led to me to winning Business Thinker of the year at this years Most Wanted Awards.
✓ This is a total no brainer buying decision guaranteed to bank you loads of cash and it couldn't be easier to plug in to your salon.
What is the price I hear you ask?
This is a low investment HIGH RETURN training web class
at ONLY £97
You will receive instant
access to your training video

This is an no brainer buying decision you can expect at least 10 times return of investment MINIMUM but if you take Leah's return example above that's 5800% return of Investment!
Why the low investment? I want testimonials …I would like you to count the cash and write great reviews for my training so we both win.
This is why I am prepared to keep the price tag super low plus I have added Super Sonic Value just to make it even more brilliant for you.
EXTRA FREE BONUSES
Design Templates
For the first time ever…I am also going to give you design templates branded with your logo to use over the festive period for your online marketing, for example facebook:
✓ Christmas booking reminder to post on facebook
✓ Snowy Standby to fill last min Gaps in
✓ bad weather via facebook
✓ Cover images for facebook Designed to work along with the calendar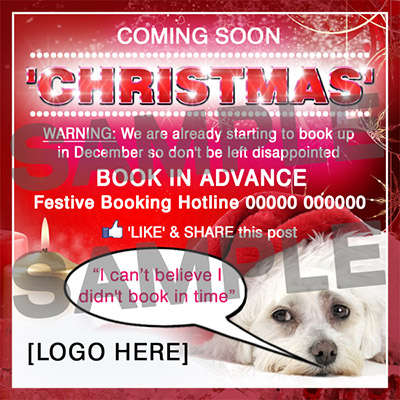 And much more…you can expect to get facebook and blog images you can use in November, December and January relevant to lots of the marketing strategies within the course. Value £200
Lost Client Letter Templates
Just enter your logo and post these ready to go templates to get your clients
coming back in one of your quietest months of November.
If your average client spends £300 per year with you and you get 10 clients back these letters would be worth £3000 to your business in the next 12 months… not to mention any referrals they make!
Value £97

But that's not all…
100% Satisfaction Guarantee:
'If in the unlikely event you are not satisfied with the Salon
Boosting training given, if you have tried the templates and strategies and given them
an honest good try and they are not working for you just call me and ask for your
money back within 60 days and it's yours!'
This training course comes with my

Total Value of
FREE BONUSES
with this call
£297

You will also receive a licence to use the written materials and images provided from this course for life. You can use these time and time again each year to cash in on Christmas.
So are you ready for a prosperous Christmas?
Sign up now to this training and lets get started.
Ps. remember this is the first time I have released this training which has banked me and my students literally thousands.
Here's to your salon success


Caroline Sanderson