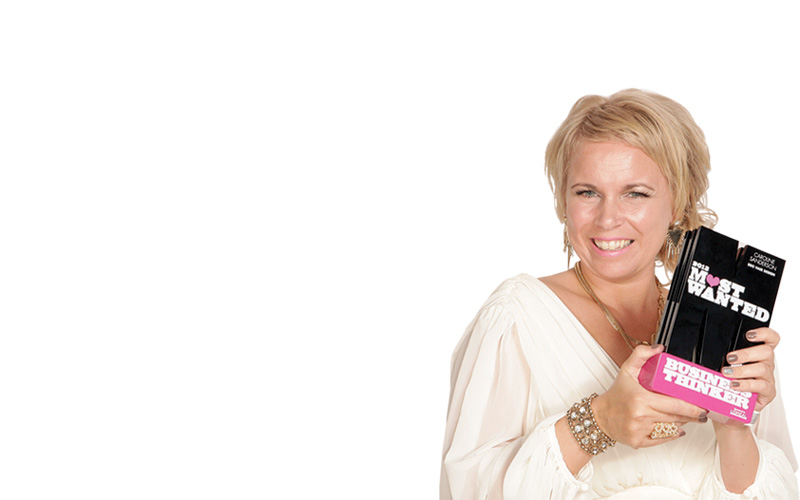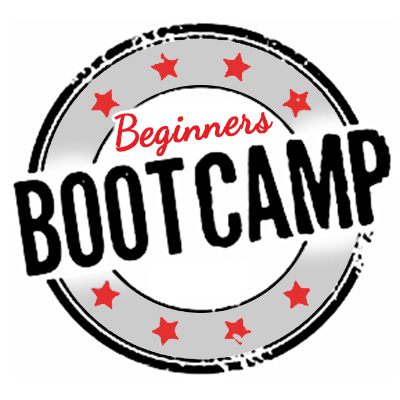 Introducing
Brand New Salon Jedi Marketing
From Creative Heads Most Wanted
Business Thinker, Caroline Sanderson
Finally, a Salon Marketing Course
for Beginners with Guaranteed Results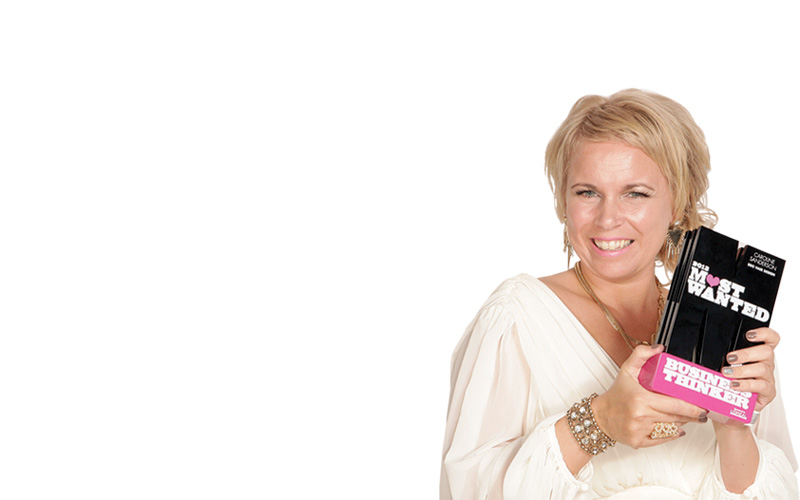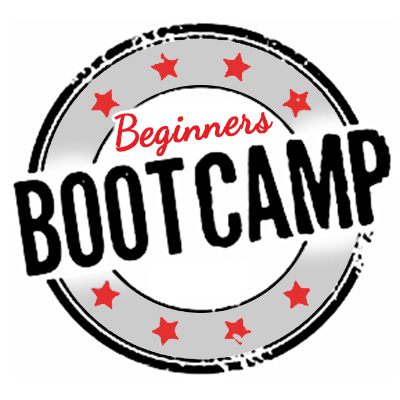 Introducing
Brand New Salon Jedi Marketing
From Creative Heads Most Wanted
Business Thinker, Caroline Sanderson
Finally, a Salon Marketing Course
for Beginners with Guaranteed Results
Are you a Salon Owner or self employed in the Hair & Beauty industry looking for
More Clients…..More Profits…More control

 of your salon and your Future?

Hi let me introduce myself properly, I'm Caroline Sanderson owner of Ego Hair Design and Hair Heroes Salons in Inverness, Scotland and founder/Director of Salon Jedi, a company that has been helping salon owners since 2010.

It's been my mission over the past few years to share as much knowledge and success with other salons across the globe as I can to give back to the industry. I see it as my way of showing my gratitude for the knowledge that has been given to me over the past few years which has, quite frankly, transformed my own salon …..and life!

I drive my Dream Car, a Brand New White Range Rover Evoque and I holiday in Luxury with my 3 Children.
Why on earth am I telling you this?

I must stress its not to brag…it's simply this…
If YOU don't have the lifestyle YOU want then YOU need to do something about it….just like I did 6 years ago when I was on the brink of bankruptcy
I stopped moaning, took responsibility for all my failures and started to study like crazy! Over the past 6 years I have read hundreds of books, watched countless hours of training videos, done courses, spent literally tens of thousands on mentors…I have tested, tweaked, tested some more and implemented Cash Making Marketing Strategies and systems into my own salon.
I have been training salon owners successfully since 2010, and now I am giving YOU what I was crying out for 6 years ago….what I would have paid thousands for back then to fast track me to salon success…..
Introducing Brand New Salon Jedi Marketing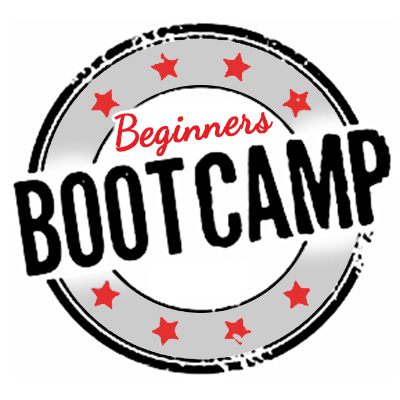 I know there are lots of people like YOU out there who want more, but don't know where to start…who are scared of technology and just always stop themselves for one reason or another taking the action that's needed to get the results you want…does this sound like YOU?
Want
YOUR SALON

 to be
 in Town?

You may know by now, if you have read my Pilot Partners page here at: Salon Jedi Pilot Partners, that I took my back-street chair-rental salon to No 1 in my city and NO1 in my country, winning many awards including Scottish Hairdresser of Year…plus we've been voted one of the best salons in the country, and one of the best at marketing in the UK by the British Hairdressing Business Awards.

Again, I'm not telling you this to brag, I'm telling you because guess what….
YOU can do this too!

Anyone can learn salon marketing…OK yes it takes a year or 2 to REALLY get massive results like my 372% salon growth, BUT you can still get outrageous results very quickly IF you take action and put in the work, one step at a time.
Let your Salon Transformation Begin
Bootcamp Part 1 Video includes:
✓ An introduction to Jedi Marketing (which increased my salon's turnover to 6 figures a quarter)
✓ Plus my secret weapon to transform your salon (and your life as it did for me)
✓ 3 ultimate salon-boosting Jedi Marketing Rules to grow your business 61% at lightning speed
✓ 3 ways to Flood your salon/chair with New Clients in 12 months (in 2012 my salon had 2466 new clients)
✓ 3 worst reasons to have a salon website
✓ How to get hoards of new clients from your website
✓ 3 ways to get FREE highly targeted traffic to your website
✓ How to get your website #1 on Google for your chosen keywords
✓ 3 steps to getting new clients via Facebook
✓ 6 key strategies for getting cash via Facebook marketing (my salon has banked 5 figures from Facebook)
✓ How to create the Ultimate Referral Club for new clients
And if that wasn't enough to include in this 2-hour training video, you'll also get all this FREE:
✓ 9 fast money-making strategies to start straight away (free report included)
✓ Marketing Mastermind video covering all my salon marketing rules (one of my most valuable training videos I have ever created)
Bootcamp Part 2 Video includes:
✓ The secret to building client relationships
✓ 3 ways to get your clients to visit more
✓ How to get new clients to become raving loyal fans
✓ My secret marketing tool only 2% of all businesses use
✓ How to get lost clients flooding back to your salon (my own salon templates included)
✓ 3 top ways to get your clients to spend more
And if that still wasn't enough to include in this 2-hour training video,you'll also get all this FREE:
✓ New client letter template
✓ 3-step lost client letters templates
✓ Example letter of filling a new stylist with lost clients
Plus there are:
Zero Travel expenses to attend the course
Zero accommodation costs
Zero extra expenses to cover costs of the venue
I can come to you in the comfort of your own home via the web. All training is undertaken online via pre-recorded video training. Fear not technophobes….it's as easy as ABC. All you need is internet access and sound either through your computer or via a head-set; it's as simple as clicking a link and you're in the virtual training room where you can download and watch the videos and templates.
This is 21st Century training that enables me to keep costs at this one time rock bottom price!
Plus you get
3 FREE BONUSES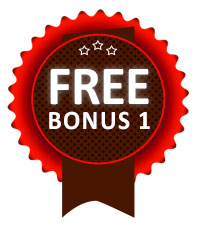 HALF PRICE
salon consulting. Pick my brains for as much info as you can for 30 mins and I guarantee you will go away with awesome money-making advice…. if not, ask for your money back, and its yours no questions asked! (value £73)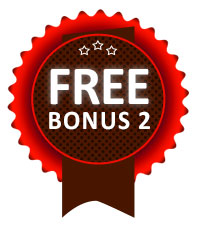 FREE
tool kit templates: All my letter templates as outlined above…the very ones I use in my own salons. Your FREE report on 9 fast money-making strategies to get you banking more, instantly. All 4 Bonus videos, including my most valuable salon marketing mastermind video. (value £297)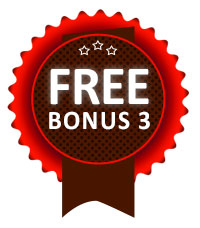 FREE £200 Voucher
to use against a Brand New Salon Jedi Money Making Website that will attract more clients, more money and build our positioning to no1 in your town (Value £200)
Total Value

of your

3 FREE BONUSES: Worth £570

But that's not all…
100% Satisfaction Guarantee:
'If in the unlikely event you are not satisfied with the Salon
Boosting training given, if you have tried the templates and strategies and given them
an honest good try and they are not working for you just call me and ask for your
money back within 60 days and it's yours!'
This training course comes with my

So there you have it. Your opportunity to finally change your salon fortunes by learning the systems and strategies that saved my own salon from extinction and transformed it into one of the best in the country getting results like these:
✓ 6 figure quarterly turnover
✓ Over £1200 banked by one stylist in one day
✓ Over £3400 banked by one stylist in 4 days
✓ £2-3k banked through online marketing each month
✓ 298% salon growth in 24 months…350% growth in 36 Months
✓ 2 Multi Award winning salons
✓ Happy multi award winning team
✓ I have completely retired from the salon floor
It all starts at the beginning with the basic fundamentals of Salon Marketing that ALL salon owners should be using for MORE profits…MORE clients…MORE control.
So what are you waiting for?
BUY NOW

to sign-up and register for your limited-time offer of

ONLY £97!
WARNING!

Limited spaces available at this rock-bottom price, so hurry and sign up NOW

Don't forget, buying this course is RISK FREE, and it opens up over £500 of FREE BONUSES to you. No expert online knowledge needed, you just need access to a
computer where you can watch the videos.
Instant access to your salon success is just one click away!
Feel free to send questions to Caroline info@salonjedimarketing.com
I am a salon owner just like YOU who wants to share my amazing results. Salon owners from all over the world are already benefiting from my training, so don't let your
competitors steal your seat sign up NOW……
click the 'Buy Now' button above, or if you prefer to pay straight via bank transfer or by card, email me at info@salonjedimarketing.com to arrange.
Here's to your Salon Success!



Caroline Sanderson