Best Salon Mentor in the UK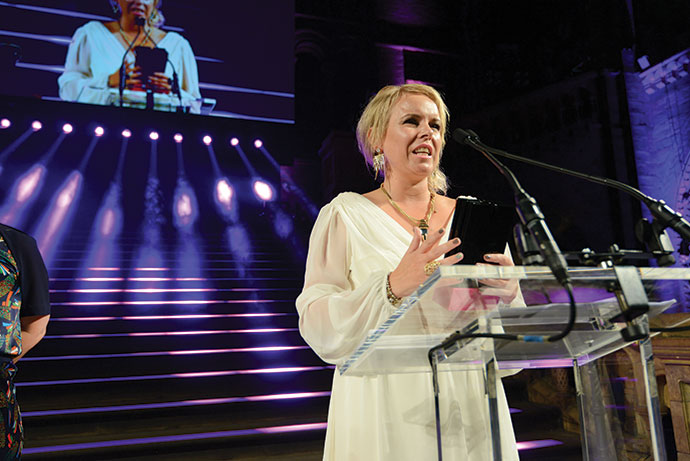 Are you looking for the Best Salon Mentor in the UK ? Caroline Sanderson is the NO 1 most awarded Salon Business Mentor in the UK with best salon transformation stories under her belt. She has won a multitude of salon business award including Most Wanted Business Thinker twice and Best Marketing Salon UK 2018. She has also been nominated for Great British Creative Entrepreneur probably the only salon mentor EVER to have been nominated for a Great British Entrepreneur award.
Back in the 2019 recession Caroline herself almost closed her salon doors until she made a decision to transform her own salon business by adopting the best marketing mentors on the planet.
Caroline has personally worked with marketing mentors like Dan Kennedy and Chris Cardell as well as being mentored in mindset techniques from John Assaraf from the film the Secret and Andy Harrington UK.
Caroline has been mentoring salon owners like you with cutting edge marketing techniques since 2010. She was the first to create a Facebook Marketing course for Salon Owners and has 45,000 genuine Facebook likes to her own salon business which she still runs to this day.
Caroline can mentor you and teach you her S.T.O.P Struggling Salon Solutions System which tackles the biggest salon problems for salon owners.
Staff
Time
Ourselves
Profits
All salon problems fall into these 4 categories and Caroline has created an easy to use solutions system which she has been teaching salons all over the world for years.
Her Super Salon Marketing System gets thousands of new clients into salons and can triple your salon business like it did her own when you choose her as your Salon Mentor.
Read our Success Stories here on our site. Kate from Fareham has doubled her salon turnover through mentoring with Caroline and now has a second salon due to her growth.
Caroline's Annual Super Salon Summit is a must attend event if you are serious about growing your salon business and adopting a salon mentor. Early Bird Tickets on sale here https://www.eventbrite.co.uk/myevent?eid=47716155305
Caroline's fee is usually £2000 a day however you can get close to her with personal 2 day salon mentoring at Super Salon Summit Seminar. See our website for full details on all Caroline's Salon Jedi salon business courses and mentoring.
Sponsored tickets means knock down price here due to sponsorship https://www.eventbrite.co.uk/myevent?eid=47716155305
So if you are looking for the UK's best NO1 most awarded Salon Mentor contact Caroline today at info@salonjedimarekting.com.